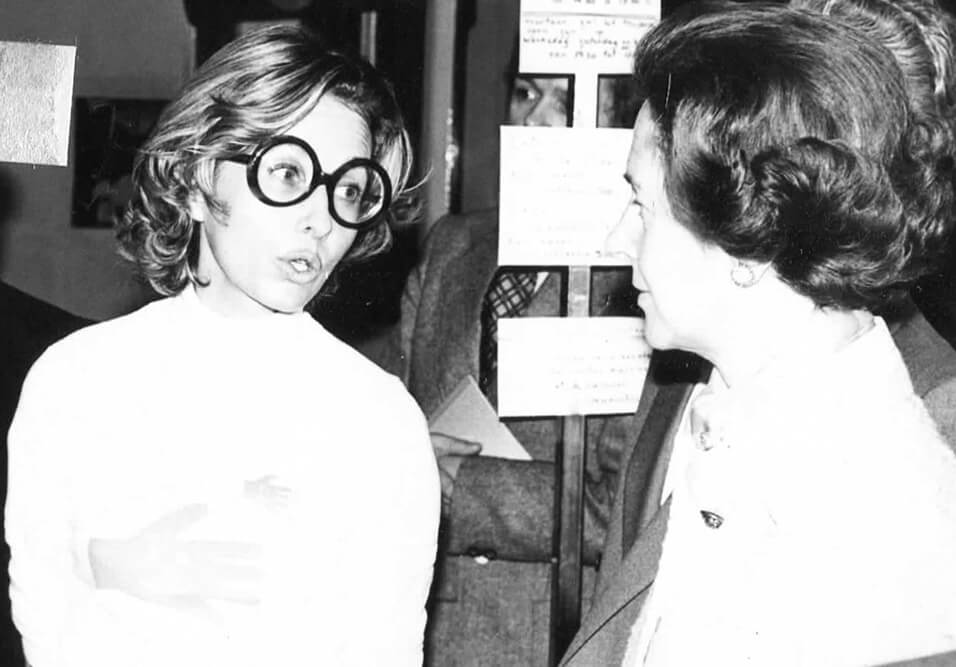 During her studies in psychology at Harvard University (USA), Kathleen Lippens (president & founder) had the chance to get in touch with the Boston Children's Museum and to observe the way they operated with children.
Back to Belgium, Kathleen had only one thing on her mind: to create a similar museum in Brussels.
Key moments in the Museum's history
1975
Creation of NPO "Children's Museum" with 6 co-founders.
1976
The NPO "Children Museum" invests a house at "Rue Tenbosch 32" thanks to the generous contribution of the American Morgan Guarantee Trust bank.
1976
On the 6th of October 1976, the Museum opens its doors. From the start, it appears to be a great success for both public and schools.
1978
Keystone in the Museum's history: the Museum decides to create more elaborated exhibitions and to change the exhibition's themes every 2 years. From this moment on, staff is paid.
1983
The Brussels region grants 6 TCT contracts (turned into ACS contracts) to the Children's Museum.
1986
The Children's Museum finds shelter in a beautiful mansion at 15 Rue du Bourgmestre in Ixelles. This mansion (600m2 exhibition spaces), is the property of the city hall from Ixelles. This new place gives birth to a new pedagogical approach. The keywords of every exhibition: "the knowledge of oneself, the others and the world around".
1992
The Museum sells its first exhibition and its know-how abroad (France, Greece, Portugal).
2012
The Museum continues its adventures under the supervision of its new CEO, Fabienne Doigny, and about 30 members of staff.