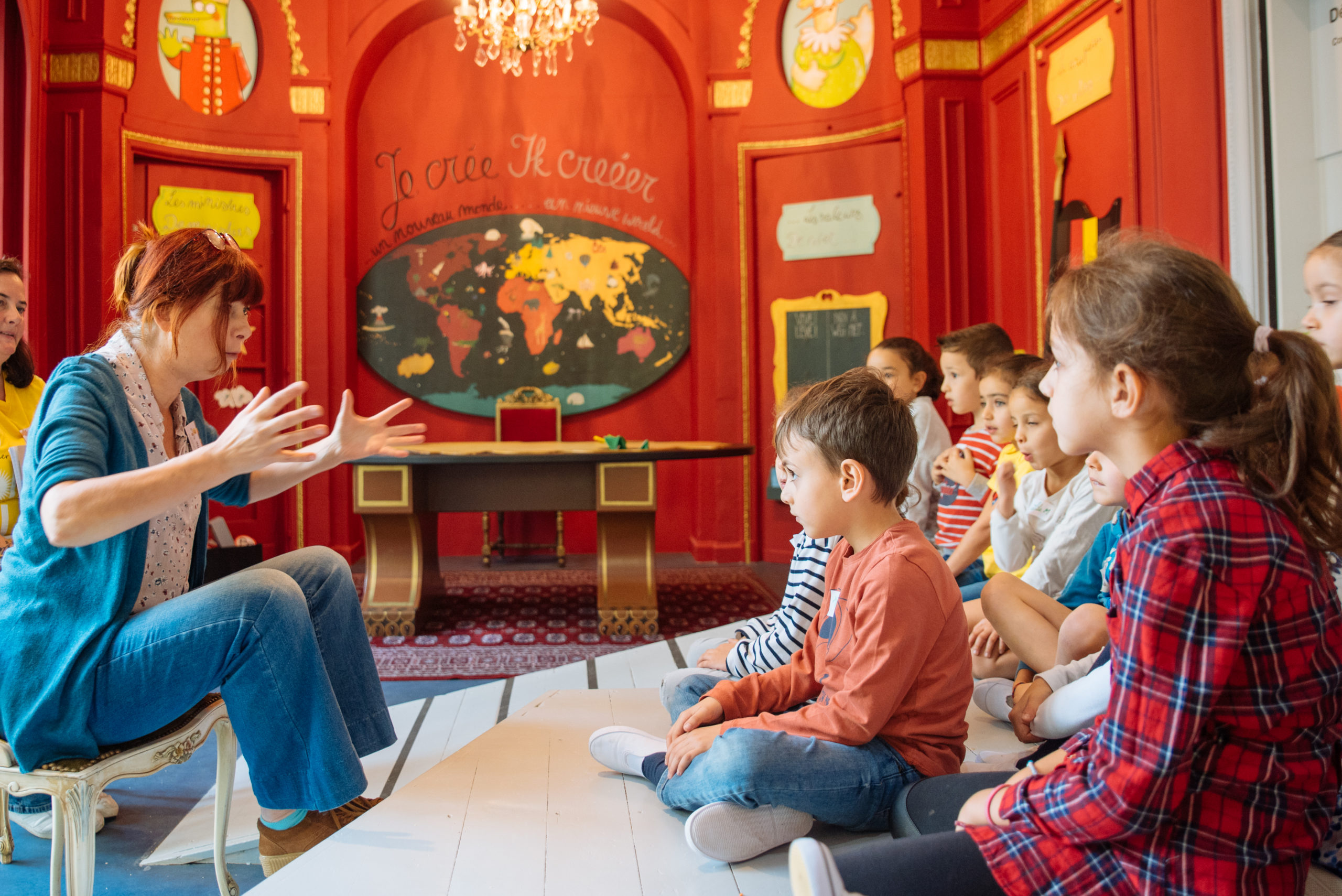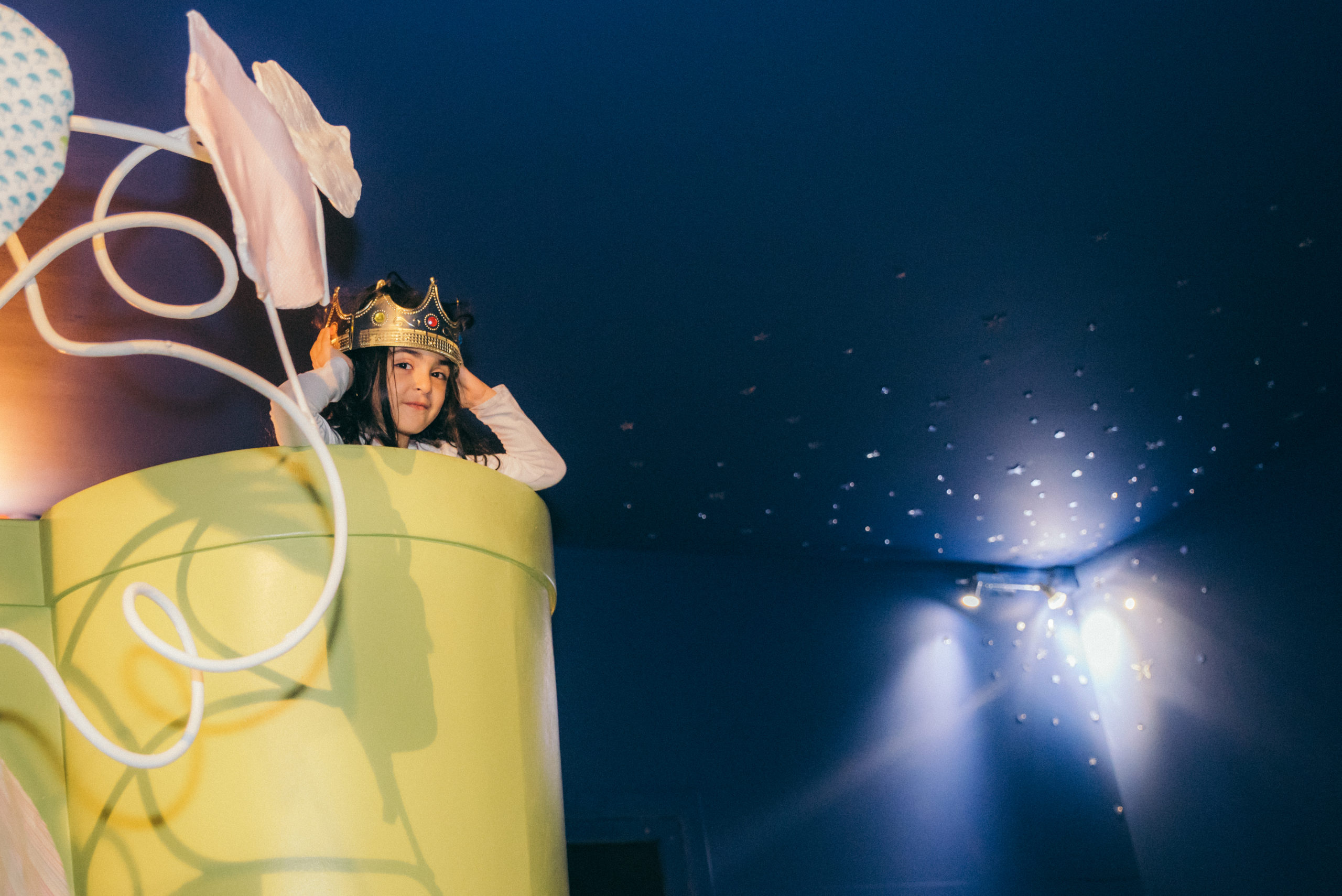 Each Museum animator takes care of a group of maximum15 children and guide them through the exhibition. The Museum animators guide, listen to and play with the children. They always try to match with their interests and school level. The emphasis is put on the expression of emotions. At noon the children gather to the cafeteria for their lunch break.
If weather permits, the children can also play in the playground located just next to the Museum.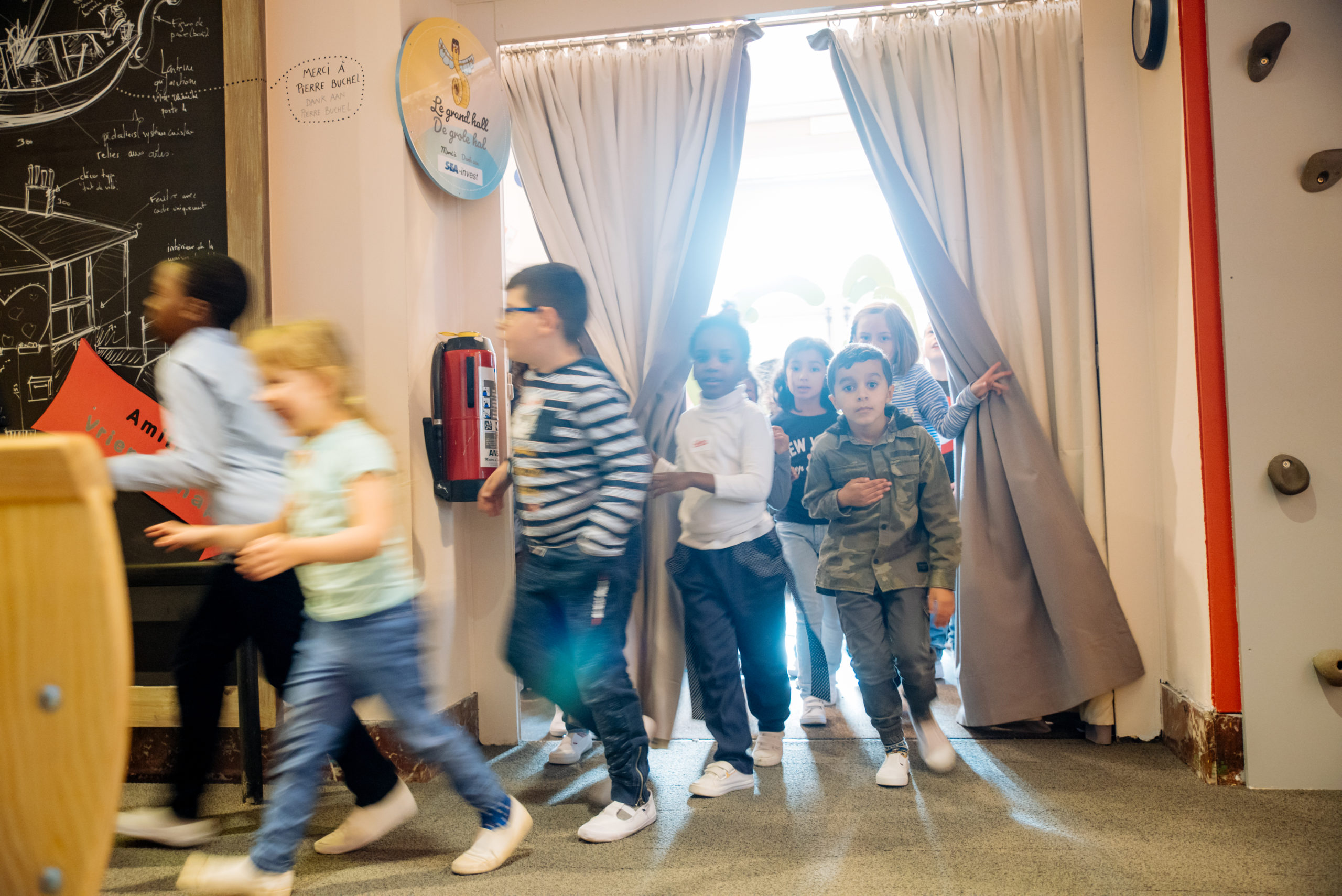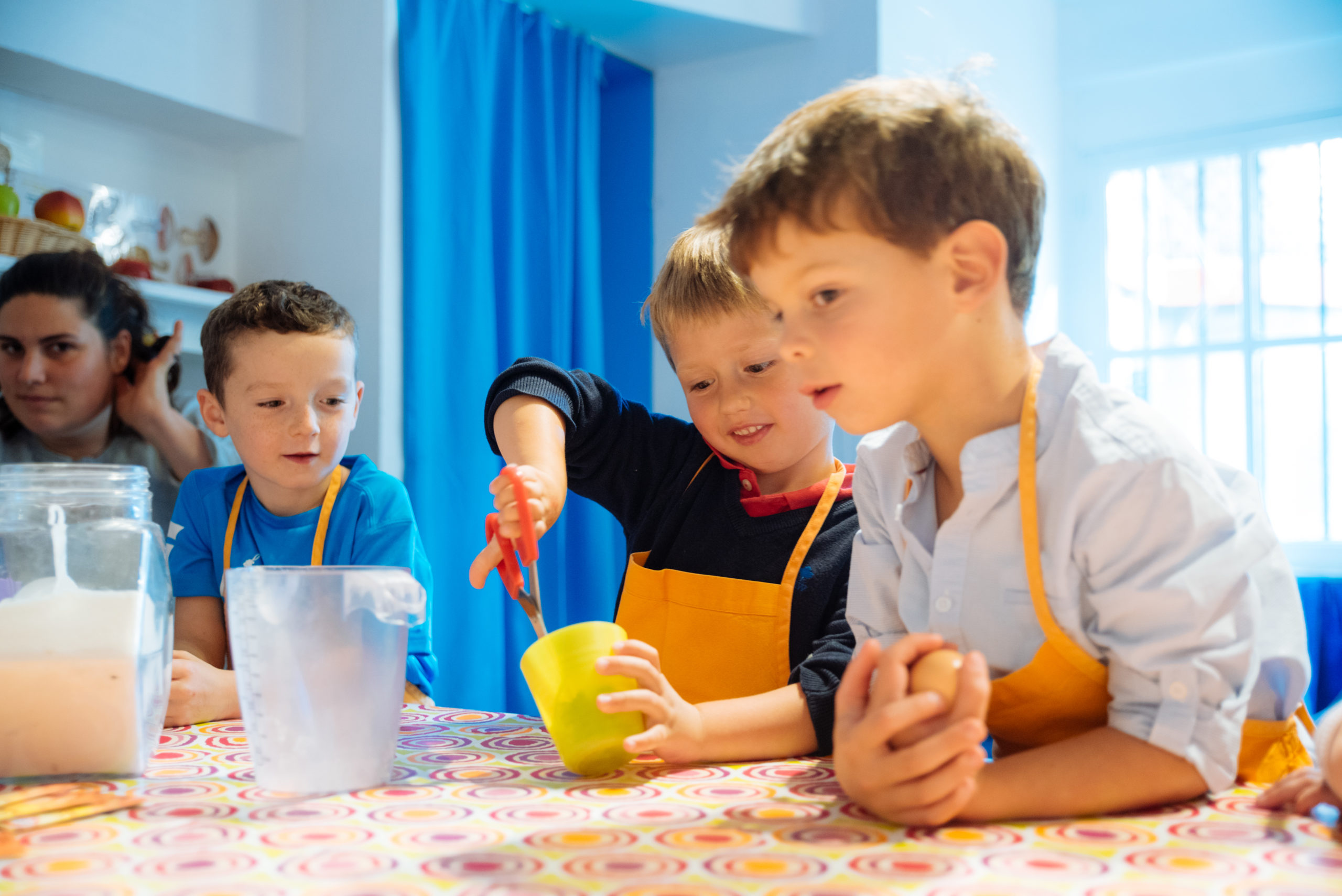 When the Museum is open to the public, children can freely visit the exhibition "Wings to Grow-up". They can also participate in a workshop.