Gifts / Sponsorship / Volunteering / Thanks
The Children's Museum is a unique place for education through game and entertainment.
No computers nor video games but stage settings and scenery, wooden toys put in place to help children to develop a better understanding of the world around them.
The Museum needs you to provide a safe place for children to play, a place where learning and creativity can flourish, with a quality staff.
How does the Children's Museum work?
The Children's Museum is a non-profit organization that works upon the following financial model:
Admissions
Public
Schools
Events
Public
Fundings
The Regions:
Brussels Capital Region
(Actiris)
The "communes":
Long term lease of the Jadot Mansion (the Museum's building)
La Loterie nationale
Corporate
sponsorship
Engie
Frere-Bourgeois
Sea-Invest
CERA
Lhoist
as well as
Delen Bank
Belfius
Our
partners
Bayard presse
Spadel
Ricoh
MCA Recycling
Camber
Projects
related fundings
Fond Adolphe Max
Engie Foundation
Our generous
donors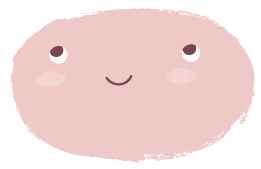 Any gift of €40 and more is tax deductible.
Every single euro can make a difference! Your monetary gifts provide critical funding for on-going Museum operations including exhibits and programs.
Gift bank account of the Children's Museum
IBAN BE73 2100 4682 2760
Euros, yes, but not only!
Craft supplies, costumes, desk furniture, hi-tech equipment,… are always welcome!
You can also support us by offering us advertising spaces or any other business services.
The Children's Museum has a Fan Club and is very proud of it! 
At the entrance of the Museum, a Wall of Honor is dedicated to all the Museum fans. 
Join the Wall of Honor and support our educational work and exhibitions.
Individual funding: €625
Corporate funding: €1.250
Do you wish to support us?
The Children's Museum offers a number of sponsorship opportunities for your business, organization or corporation.
From exhibits to education and outreach programs to events, your generous support will help provide hands-on learning experiences for children. 
If you'd like more information on donating, sponsorship or corporate volunteering opportunities at the Children's Museum, please contact us !
By phone 02/640.01.07 ou by email info@childrenmuseum.be
Are you willing to offer your time and energy for the Museum ?
We are always looking for enthusiastic volunteers to help us !
Volunteer opportunities includes:
Cashier during the opening of the Museum for the public (2:30 p.m. to 5:00 p.m.) 
Interested ? Contact us at info@childrenmuseum.be